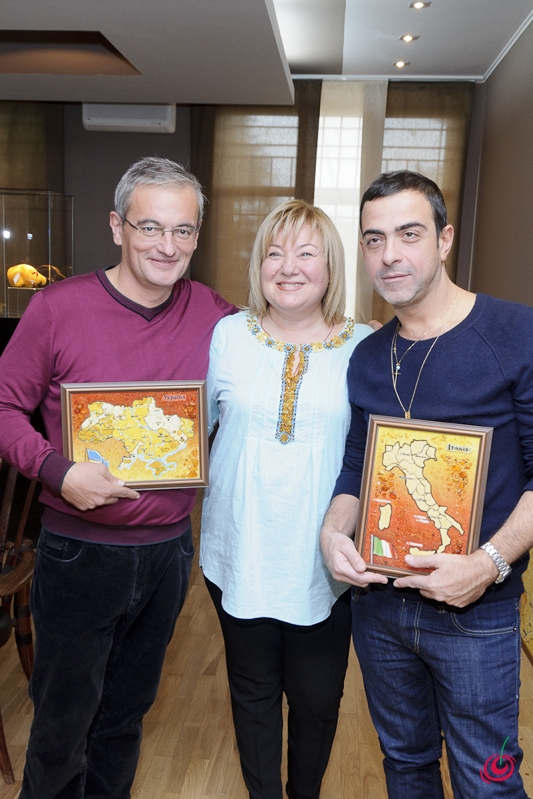 October 18, 2011 they presented Spring-Summer 2012 famous European designer Antonio Berardi's show. "Favourite V.I.P. Club together with Ukrainian Fashion Week presented the Favourite Fashion Show the phenomenon that became the brightest fashion event of the fall. Antonio Berardy's show was the bases of that project. The event was highlighted by a great number of printed and online media, prominent TV channels.
 Next day Antonio Berardy with his team visited the "Amber Road" museum situated in Ivan Kudria street 13/2 whose official opening is going to be on the 4th of November this year. There is a collection of Ukrainian amber and gemstones from Rivne region, jewelry and designer clothing, decorated with amber.
The outstanding designer accompanied by Ukrainian Fashion Week general producer Volodymyr Nechyporuk were met by the chief of the project Halyna Vasylivna Symkha. During the meeting Antonio Berardi pointed out high artistic value of the collection and the originality of its items.
 At the same time started its work the III International conference "Amber Road"in Rivne. Antonio Berardi by means of skype-conference greeted the participants and wished them succeed in development  that unique industry.