The participation in International events of Ambermen i.e. Amberif (International Fair of Amber, Jewellery and Gemstones) in Gdansk (Рoland) that is an outstanding annual event for the international community of judges of amber, scientists, museumists, statesmen and economists of various countries.
Рroject presentation of "Ukrainian Amber World" to the international audience of experts. The parlaiment delegation included 3 persons from the project particularly H. Lemets and N. Kukovalska who using contemporary means of information demonstrated the success and the problems of Ukrainian land. The film highlighted the brightest moments of creating the project i.e. the work of the First international conference, the First Kyiv Amber Ball, the opening of Amber museum in Sophia of Kyiv, episods from Rivne region i.e. Volodymyrets Skhidny deposit (pilot mining, additional investigation of a plot), environmental vandalism, destroying soils and natural landscape as the result of illegal amber mining by the "prospectors", building Saint Apostles Реter and Рaul Amber Church in Kanonychi village of Volodymyrets district.
Project "Amber Little Train and Amber Town". The video contains the interviews with scientists, state servicemen and civil activists about current circumstances of Ukrainian amber exploration and mining and the perspectives of the development of this important branch.
March 11, 2008 in Gdansk, Poland, the Treaty on Cooperation between Gdansk Museum of History and Amber Museum of the Reserve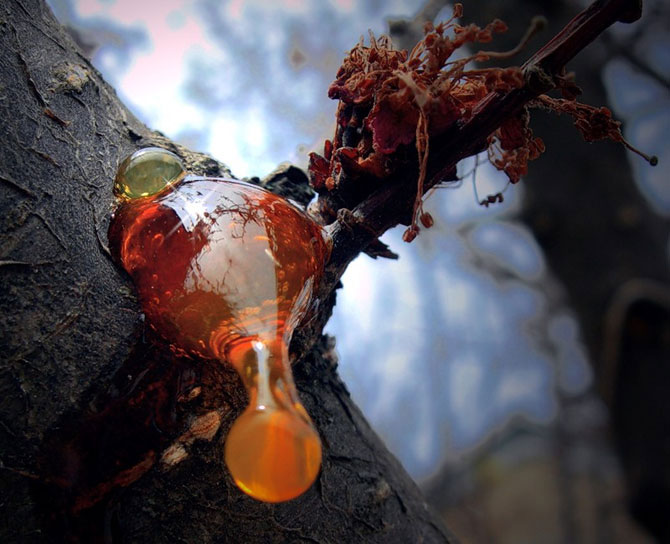 of Sophia of Kyiv and the project manager of "Ukrainian Amber World" was signed.The representatives of the mass-media and the community are informed about the signed Treety.
The above stated that Ukraine is the amber country.